About Us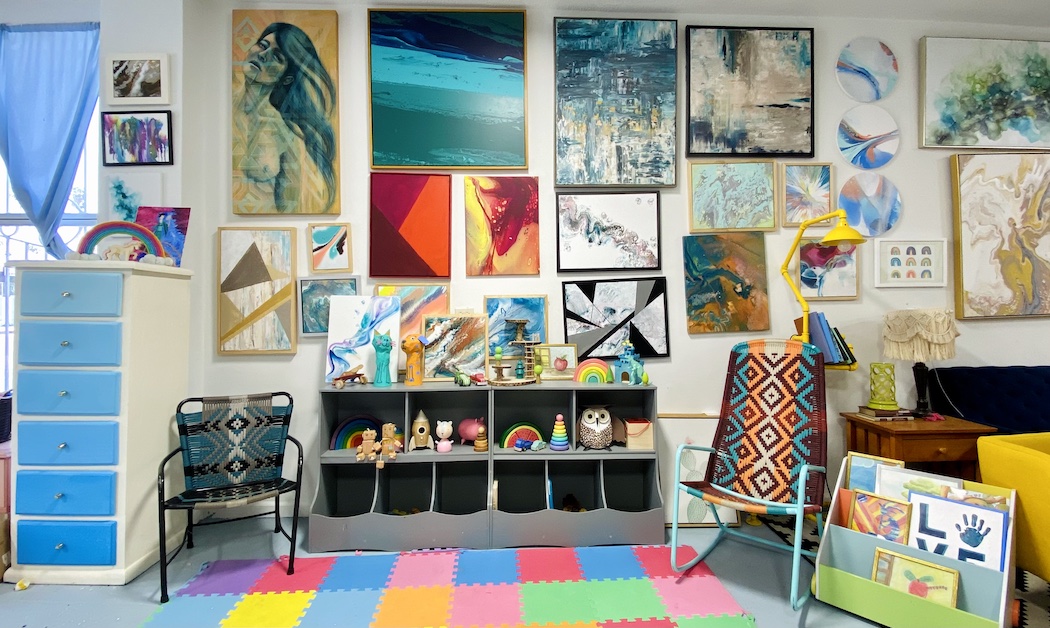 Lolli Props is your source for all things handmade, DIY, kids crafts, and school art! Our vibe is young, trendy art with a homemade feel. We specialize in making Arts & Crafts style custom props, and have a growing collection of cleared art and handmade prop rentals.
Custom Art & Props
Ashley's custom art and prop making abilities include (but are not limited to) drawing, painting, sewing, puppet making, miniatures, sculpture, cardboard/paper crafts, and papier mache. She's great at working with you to figure out creative ways to bring your vision to life!
Need custom art or props? We'd love to help! Tell us more and request a quote.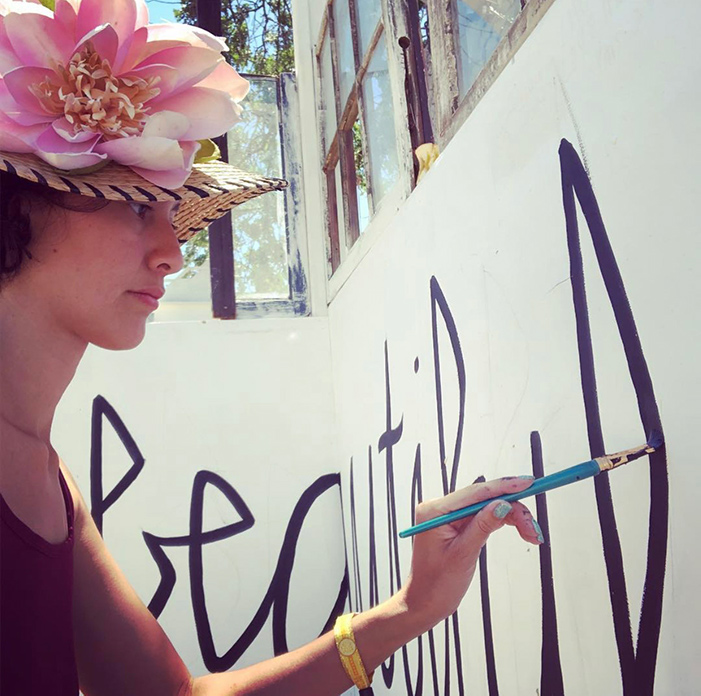 Scenic & Mural Painting
Ashley is highly capable with a paintbrush and a master at colorful abstract murals. If given references, she can replicate any style including faux and natural textures. She has done many scenic projects for non-union productions like Sprite, Soul Pancake productions, and a backdrop for an Andy Grammer photoshoot.
Got a scene or mural you need painted? Send us your design and request a quote.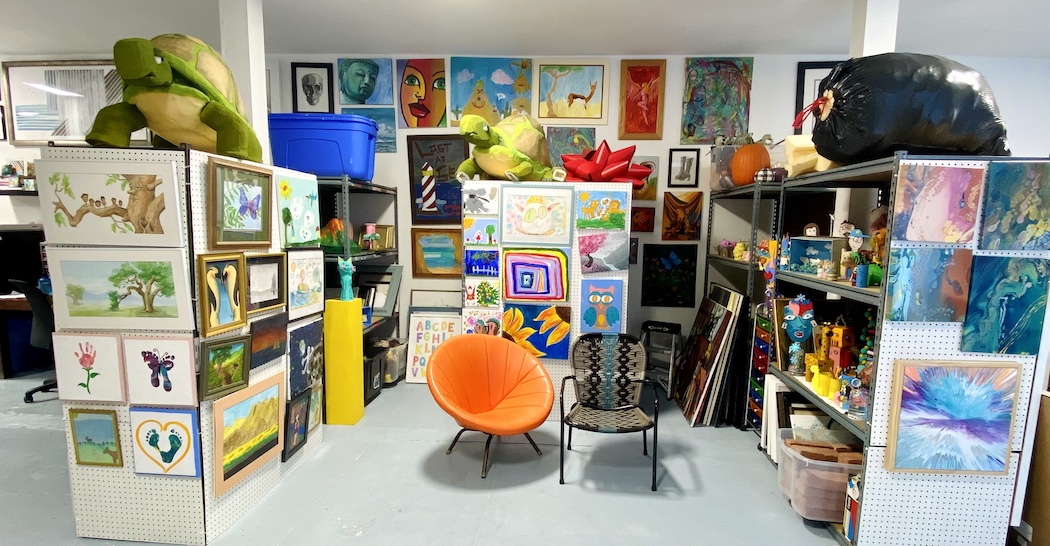 Handmade Prop Rentals
Our online store contains nearly 700 pieces of Cleared Art and Prop Rentals, and we're adding more each day! Almost everything in our inventory is handmade inhouse and 100% cleared!
Use our website to shop our prop rentals, create a set list and send us a quote request today!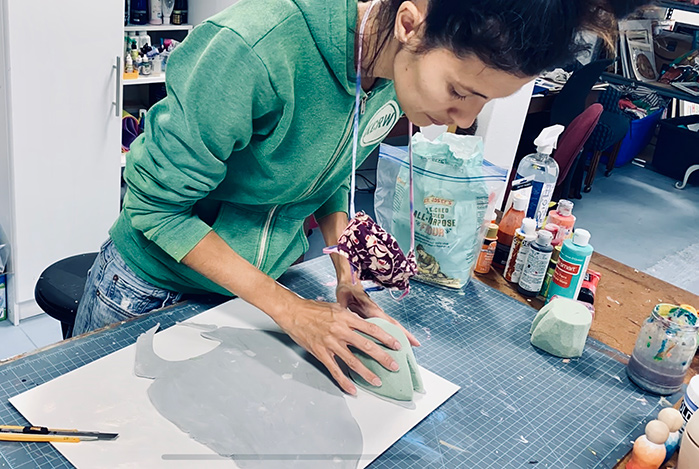 Ashley Steeves - Owner, Artist, Curator
Meet Ashley
Ashley received her BFA in drawing and painting at CSULB in 2009. Since then she's been working in the art department, shopping and making custom props for film and TV sets. She has quickly become known as the go-to arts and crafts lady among established production designers. She's made art and props for major commercials such as Netflix, Pure Leaf Tea, Geico, Apple, and countless others!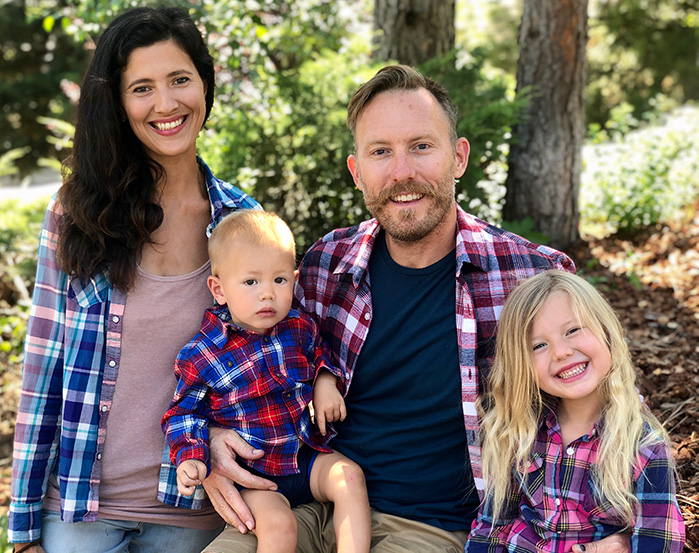 Ashley is a first time business owner and a mother of two. Since becoming a mother, her passion for making things evolved to making things with her kids. Her love for kids art, and arts and crafts resulted in projects piling up so much that the idea of starting a prop house just felt right! The dream of having a place to make art, and a place for her kids to make art with her, came true!
Testimonials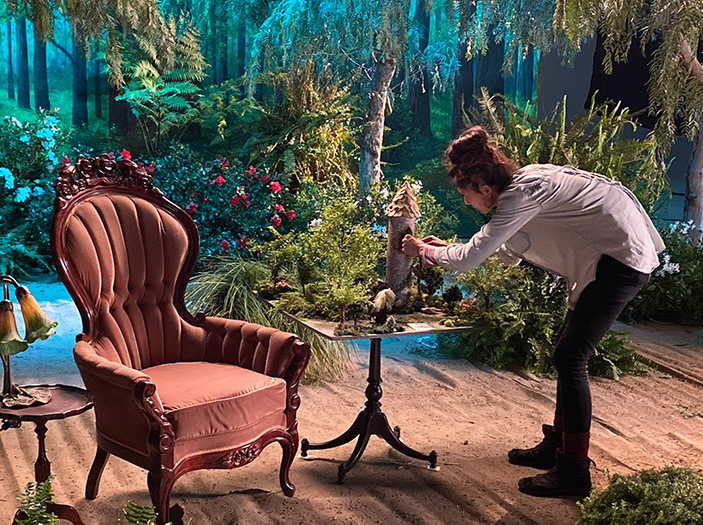 "I worked with Ashley on a commercial where we created miniature fairytale dioramas for the brand Pure Leaf Tea. Her and her team did such an amazing job. She is amazingly creative and multi talented with anything from painting to sculpting to sewing to wood working. She had great knowledge and used so many different materials to create all of the textures that brought the miniatures to life. Ashley was fair with her pricing, kept me updated when I added more work to her plate, and is sweet and kind, as well. I would recommend hiring Ashley anytime!"

- Kate Bunch, Production Designer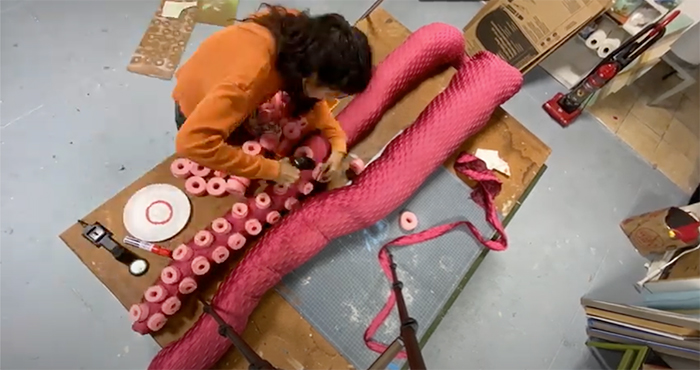 "Ashley has completed many custom art projects for TV commercials for me. Her creativity and attention to detail is incredible. She is always professional and always on time. She is a pleasure to work with and an asset to every project!"

- Orla Asawa, Art Director/Coordinator
Visit our Studio and Prop House
Our brand new store is located in West Adams/Jefferson Park. Conveniently located just a short distance from Downtown Los Angeles, Hollywood, Burbank and Culver City.
Call (530) 613-3158 or Contact Us to make an appointment!